Park West Gallery Art associate
Park West Gallery Art associate
A Day in the Life of an Associate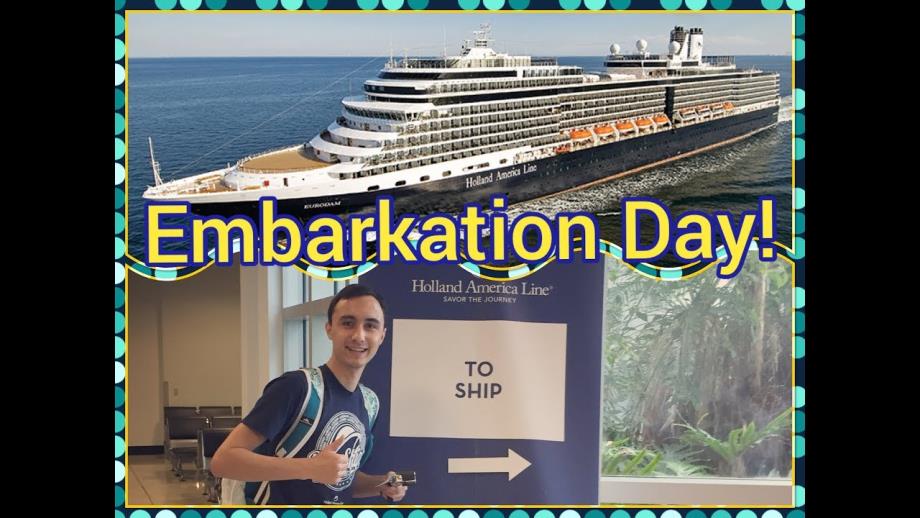 Embarkation Day

Embarkation day is the most important day of a cruise, because it is the first impression that the guests have of you, Park West, and our events! This day is critical for building leads.
The team works on a rotating basis at the Guess the Price starting the minute guests come onboard. Guess the Price starts around 11 AM, and finishes when gallery hours close around 10-11 PM. We also have gallery hours from around 5 PM until around 11 PM. During gallery hours, you are meeting guests, building rapport, finding leads, promoting the first auction, and trying to get pre-auction reserves for the first auction.
This is also the day where you make sure everything is ready for the auction: bid packs are made, Park West Collectors Card Applications are ready, we have plenty of free works of art, the camera/ computers/ gavel are all present, etc. This is very important, as it can be detrimental to the auction if any of these items are not ready to go.
Auction Day
Auction days are always going to be your longest days, but also your most profitable days! They are also exciting, as you're talking with people all day and running on adrenaline.
Your first job in the morning is setting up the lounge. Set up time varies per ship, but we often start pulling artworks and setting up around 6:30 AM. During this time, you as a team bring all of the easels, artwork and miscellaneous items for the auction. An average set up takes around 2 hours. During setup, you don't need to be in business professional attire. Most wear a Park West Polo, and black pants or slacks for men. Ladies, make sure to wear flats or comfortable shoes.
Once all of the artwork is set up, you will have a brief break to take a shower, get a quick bite to eat, and change for the auction. The team meets in the auction room at least a half hour prior to the preview. Most previews last around 30-45 minutes. This is your time to shine! You will try to work with as many clients as you can, and secure at least two pre-auction reserves.
Once the auction starts, you'll be expected to work the floor and continue to sell to your clients. During an auction, especially when you are new, make sure that you do exactly as your auctioneer instructs you to do. This is the most important time of our cruise and we must get things done quickly to maximize revenue. Throughout training, we'll teach you how do properly work the floor, and help your auctioneer maximize revenue in your auction. An average auction will last between 1.5-2 hours.
When the auction ends, you'll break down the art in the lounge, and set up the art in the gallery. It is very important that we have all sold artworks, mystery works, and works clients were interested in present in the gallery. After the gallery is set, you'll usually get another brief break, where you can eat and get ready for checkout.
Everyone who collected art in the auction will have an appointment to come into the gallery. During this time, you'll get their shipping information, discuss and sell framing options, and upsell additional works in the gallery. In the beginning, you will not manage most one-on-one checkouts. However, you need to be an asset to your auctioneer and GD by being professional and friendly towards the guests by building rapport, showing and discussing their sold art, etc. You might also be asked to run to the locker and get more art that clients enjoyed. As your first contract evolves, you'll become more involved with the checkout and sales process, but in the beginning, make sure that you thrive in a supporting role. The team goal is to double total revenue from the auction, at a minimum, during checkout.
As you can tell, auction days are long, but they are the most critical to your cruise, as most of your revenue will come on these days.
Port Days
Port days are your chance for a breather. Often times you are able to get off the ship or sleep in and relax. They are less hectic and stressful than sea days/auction days, but we still have some work to do.
After sail away, we will either do a seminar, a VIP party, or open gallery hours. If the ship sails early, which is not as common, we might do an afternoon auction. We also continue Guess the Price, and work the gallery hours from 5 PM-11 PM. You continue to find leads, build rapport, and sell in the gallery.
Last Night of the Cruise
The last night of the cruise is always hectic. We have to finalize all of our paperwork and make sure that everything is ready for the next cruise. As an associate, you want to make yourself a huge asset to your auctioneer and assist wherever needed. This is usually a late night, so the more you can assist, the earlier you can be done.
There you have it! That's a general rundown of what each day of a cruise would look like. Each ship will be different, as different cruise lines have different rules, and a 12 day cruise is very different from a 3 day cruise, but this gives you a basic idea of what will be expected of you.