Sealand Mandarin Language + Job Placement Program
Sealand Mandarin Language + Job Placement Program
Sealand Mandarin Language + Job Placement Program

Quanzhou Normal University, formerly known as Quanzhou University Normal College, was established in 1958 located in historical and cultural city Quanzhou, Fujian province. There are currently two campuses: the East campus, which covers 1185 acres; and Jiangnan campus which covers 105 acres.


In 2011,the Ministry of Education approved the master's degree program for education courses in the Fujian Province.


There are 63 full-time undergraduate programs including Economics, Law, Education, Literature, History, Science, Engineering, Management, Art and other disciplines. There are approximately 18,498 enrolled full-time undergraduate and postgraduate students which comprise of 31 provinces, autonomous regions and municipalities.


Quanzhou Normal University has inter-university cooperative ties with dozens of colleges and universities from the United States, Britain, Australia, Brazil, Korea, Japan, Singapore, Hong Kong, Macao and Taiwan. Compared with other universities, our Chinese language program not only aims to promote Chinese culture, but also provide valuable cruise employment opportunities for foreigners equipped with basic Mandarin skills to service the emerging Chinese market in the cruise industry. Since 2005, our university has had the privilege of assigning Chinese volunteer teachers abroad. Every year selected Chinese teachers were tasked to promote Chinese culture overseas. As a result, the university in collaboration with the Consulate General of the Brazil in Guangzhou set up the China-Brazil Friendship Center and Brazil Art Exchange Center in the campus.
Location
Lying in the sub-tropical Zone, Quanzhou has a maritime climate, spring-like weather in all four seasons. People can enjoy the bright sunlight, the gentle breezes, lush plants and colorful flowers all year around.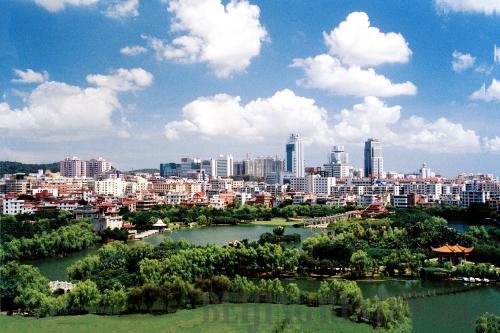 Rich in tourism resources, Quanzhou city offers various magnificent sightseeing attractions
Mt. Qing Yuan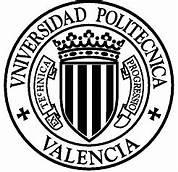 1) Mt. Qing Yuan, the tallest hill within the city limits, which hosts a great view of West Lake.
West Lake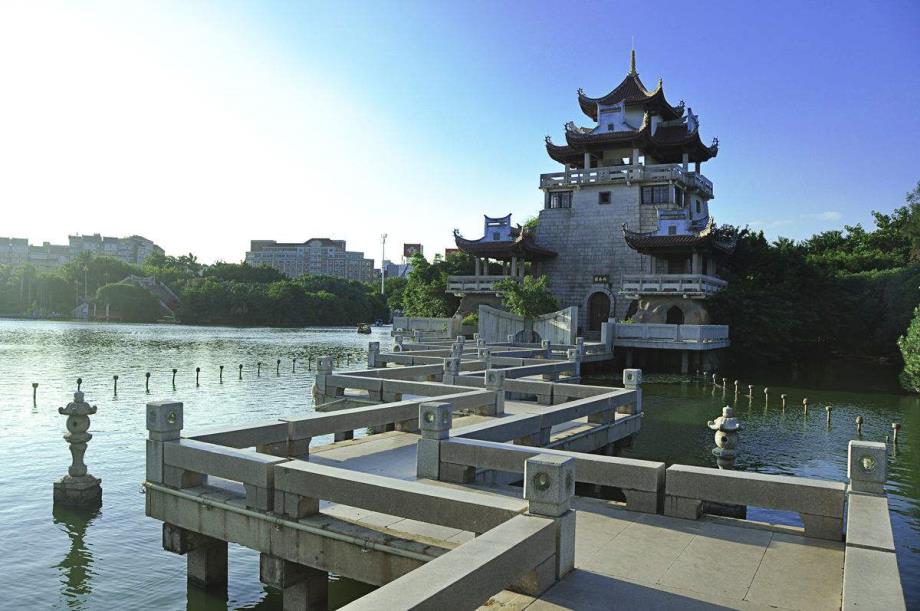 2) West Lake Park- The largest body of fresh water within the city limits.
Kaiyuan Monastery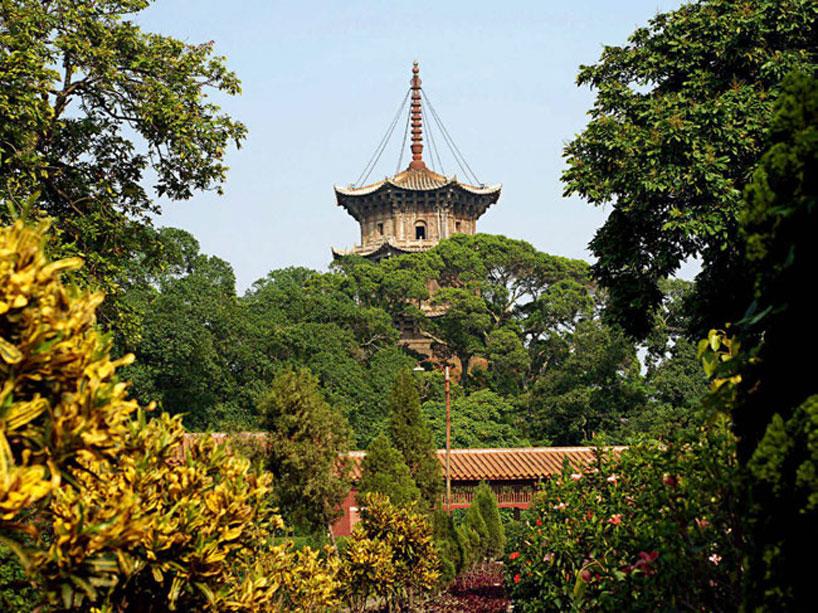 3) Kaiyuan Monastery is a Buddhist temple in West Street Quanzhou, China, which is the largest in Fujian province with an area of 78,000 square meters.
Living in University
Sports Facilities
The campus is equipped with basketball court, tennis court, badminton court, swimming pool, ping pong tables and 400-meter track and field for the students to use.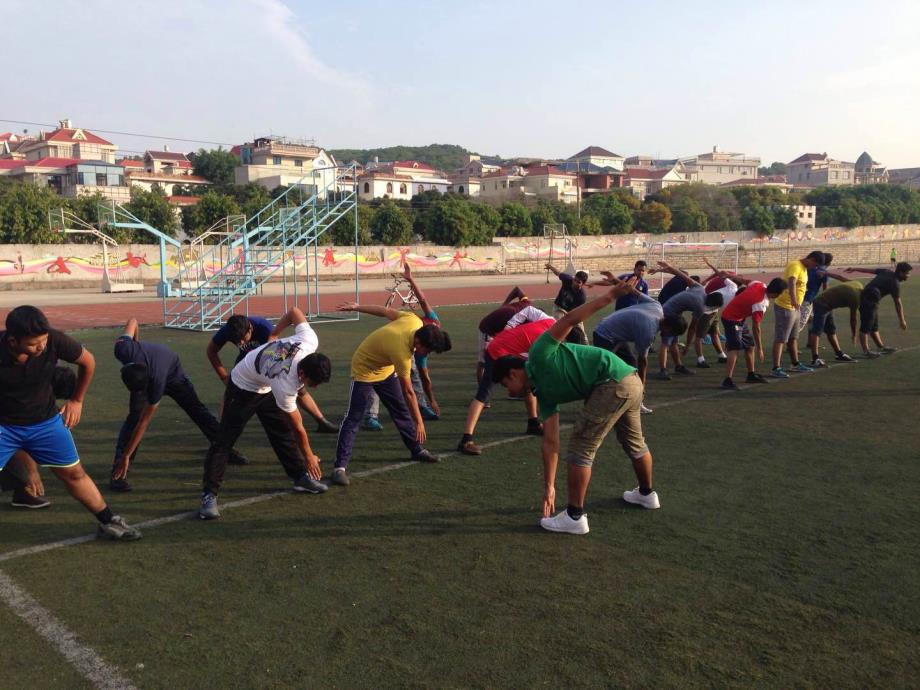 Chinese Corner
Foreigners can join the Chinese corner once a week, where local students of different majors mingle with foreigners to practice their spoken and listening Mandarin skills.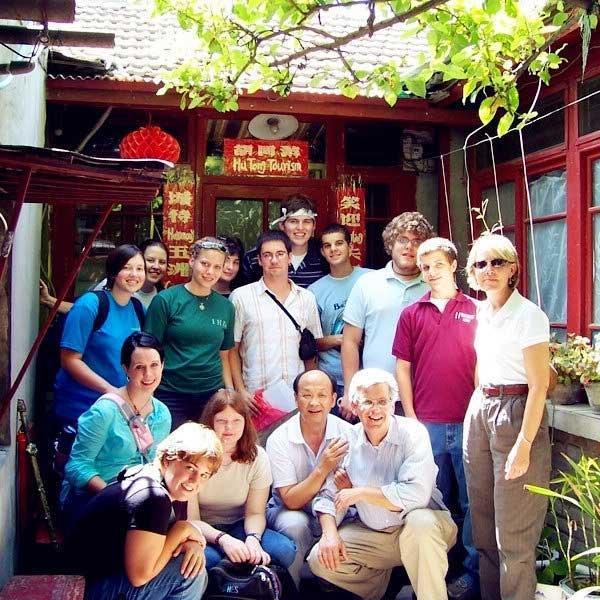 Cultural Tours
Cultural field trips will be arranged throughout the course program to better appreciate the local culture and historical tourist areas nearby the city.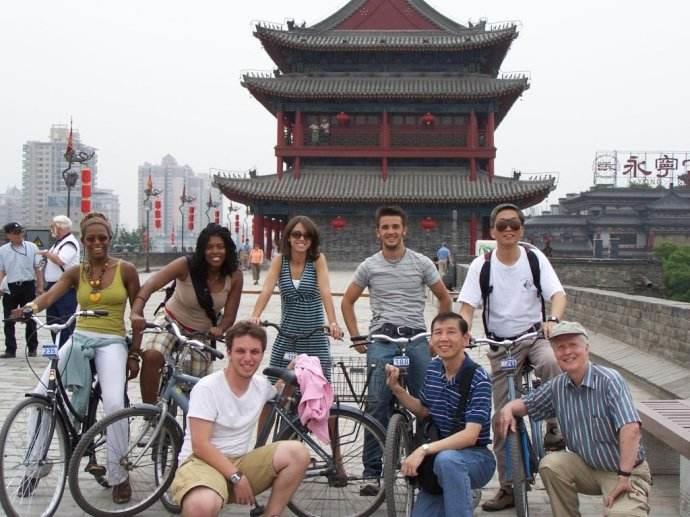 Accommodation at Quanzhou Normal University
Apartments on campus
The campus provides student dormitories with 8 beds and a bathroom. It is fully equipped with facilities like air-conditioner, wooden chair & table, safe and water heater for shower. Students can apply for the internet access from the office of China telecom or China mobile on campus, costing 40RMB per month. The passage is cleaned regularly and there are security guards 24 hours at the gate.
Students need to regularly clean their bedrooms and the bathroom and should take care of their accommodation before the semester starts.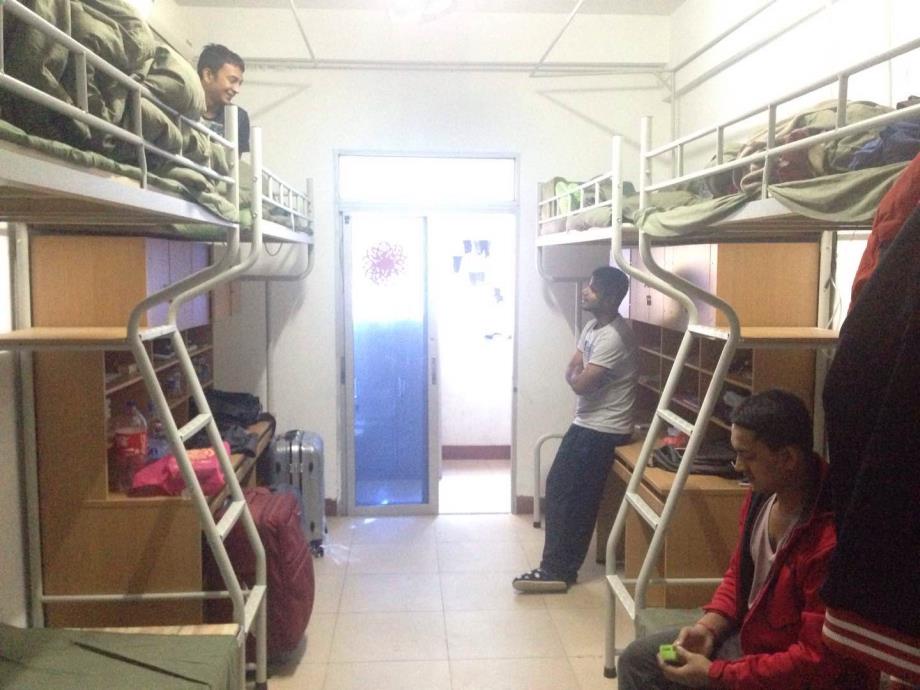 Mandarin Class Program
Our language school program specializes in providing an intensive language training for foreigners who want to learn Chinese. We provide courses for beginners of Mandarin speakers to work on pronunciation. We also provide painting courses, reading and grammar courses, business courses and HSK programs.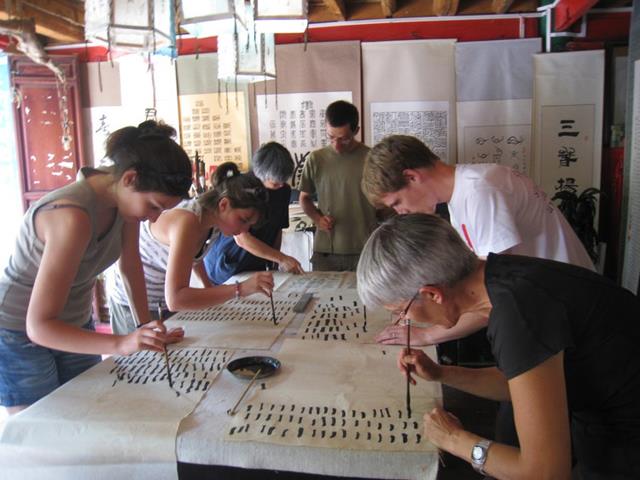 Our teaching staff is fully certified instructors with solid background in Teaching Chinese as Foreign Language. They have rich experience teaching different nationalities and making sure that every student makes significant progress during the course.
Why Learn Chinese Abroad?
For most foreigners, Chinese is totally different from their mother tongue. Learning Chinese challenges the student to step beyond his or her comfort zone and dare to learn a little something about themselves. Studies show that cultural immersion is the most effective way to learn a foreign language as student is exposed to it all the time. Moreover, as a student gains more proficiency in the language, he/she also has an edge in applying jobs in China or jobs that focus on the Chinese market overseas.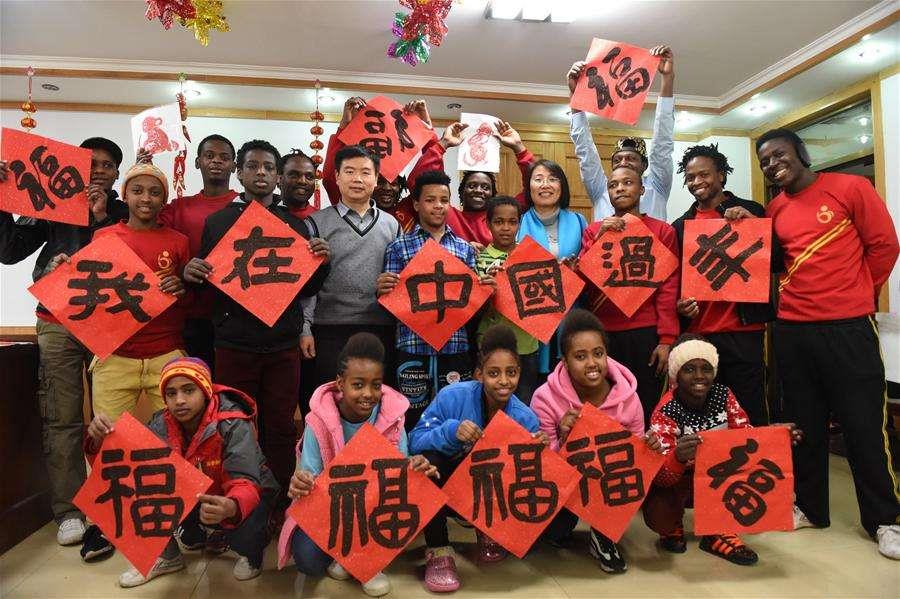 Why Choose Us?
Unlike other language programs offered by other institutions/universities, our program includes internship opportunities particularly in the hospitality industry –hotels and cruise liners. From the latest tourism statistics, it clearly shows that the cruise industry is the most promising industry in the Chinese leisure market, therefore, the demand for Mandarin speakers is exponentially growing year by year. Every cruise liner wants a diversified pool of crew members so foreigners who speak Mandarin have great advantage over their peers back home.
Total fees:
2500USD includes tuition fee, insurance fee, accommodation fee, job placement fee and visa application fees,STCW -seafarer training fee
Visa application:
China Student Visa (X2)
China Student visa (X Visa) is issued to those who have been admitted by a Chinese college. Student Visa X2 is issued to those who go to China with same purpose but for a period of less than 6 months. It is usually issued for one entry with validity up to 6 months. In order to apply for China X Visa, please prepare and send in your application according to the detail requirement explained below.
Basic Requirements:
1. Students must be at least 18 years old upon enrollment.
2. Students have good command of English skills
3. All nationalities can apply.
4. No criminal record.
5. No infectious diseases.
6. At least High School graduate.
Course Duration:
Short-term course: 4 months course – Job placement after 4 months
Course Content:
Spoken/Conversation, Grammar, Listening, Reading, Chinese Culture etc
Application Procedure:
1. Prescreen interview –Skype, QQ or Wechat
2. Download our Application Form, fill it out and email it to jenny@chncrew.com
Please also email the following documents us together with your application form.
• your passport photocopy (at least valid for next 12 months)
• your latest diploma or degree
• a passport photocopy of your emergency contact person
• one passport sized photo (Full face, frontal with a plain white or off-white background, 2"x 2" or 33mm (wide) x 48mm (tall) in size; taken within 6 months
3. Pay the deposit fee of US$500 which will be deducted from the total fee thru Wire Transfer --

4. We will confirm the enrollment and reserve accommodation for you after we receive the deposit fee and required documents. It takes about 30 days for the university to issue the original admission letter for your visa application.

5. We will email you the photocopy of the admission letter and inform you the balance payment.
6. Please bring all original documents and apply for a student visa at your nearest Chinese embassy or consulate.
7. Please inform us of your flight information at least 10 business days before you arrive in China, so our onsite staff can arrange your airport pick up. You are required to bring 4 passport size photos when you arrive in China
Welcome to China!
Contact Information:
Website: www.chncrew.com Wechat account: youlun-org
QQ:670409567-Jenny Hotline No: 4000093911
Skype: sealand.maritime Facebook: www.facebook.com/sealandxm
Address: Unit 602 Norinco Plaza bldg No.6 Huli Ave. Huli district Xiamen city, PRC