My Amazing Shipboard Experience Essay Contest
My Amazing Shipboard Experience Essay Contest
My Amazing Shipboard Experience Essay Contest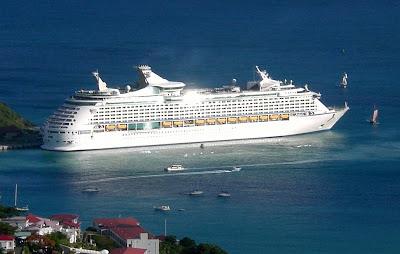 How can I enter?
If you would like to join our essay contest, please answer the following questions below regarding your shipboard experience which includes cruise liner, ferry, bulk carrier, cargo ship, tanker etc. Please write in no more than 800-1000 words and include at least 3 photos to either one of the following :
Email: jenny@chncrew.com.
Wechat: icruise19
Deadline for submission is Dec 8th, 2021.
Voting begins on Dec. 9th and ends on Dec. 22nd (12midnight)
Essay Content
Name:
Country of Origin:
How long have you worked onboard:
Shipboard Experience: (ex.RCCL-WA)
Please answer the following guide questions:
1)How did you begin your career in the shipping industry?
2)Tell us your most unforgettable moment working onboard.
3)What are your biggest achievements working onboard?
4)What are the biggest challenges you faced as a crew member?
5) What advice can you give to those who have plans of working onboard?
Optional question
-*Add a random fun fact about your country or hometown* -
What are the prizes?
Every participant will receive a mystery gift while a total of 5 prize winners will be chosen on company's official accounts of following social media platforms: Wechat (3), Facebook (1), and Instagram (1). The prizes to be given away are cruise tickets, hotel accommodation and other prizes.
Contest Rules/Mechanics:
1)Contestants must have shipboard experience.
2)All nationalities are welcome to apply.
3)Essay entry can be in English or Mandarin.
4)1 essay entry per contestant.
5)Prize Valid for one (1) year after winning announcement. Prize would be subject to hotel availability and cannot be used during national holidays and/or peak travel times.
6)Prizes are transferrable but not redeemable for cash. Cheating in any form such as availing 3rd party services to cast multiple votes will automatically forfeit eligibility to join this contest.
Voting Rules:
Winners will be selected based on the votes on social media platforms Wechat voting poll, Facebook, LinkedIn and Instagram accounts number of likes.
1. Top 3 winners Sealand Official WeChat account number of Article reads
2. Top 1 number of likes on Facebook account
3. Top 1 number of likes on Instagram account
Deadline for submission is Dec 8th, 2021.
Voting begins on Dec. 9th and ends on Dec. 22nd (12midnight)